Our largest conference hall, SAVANAH CONFERENCE HALL AT HILLTOP HOTEL SEMUTO is located on the 4th floor of the main hotel building accessible by stairs only. Our SAVANAH CONFERENCE HALL is suitable venue for conferences, seminars, workshops and accommodates upto 400 delegates comfortably. The hall comes with a balcony which can be used for coffee / tea breaks. Amenities include; wireless internet, conference room furnished with comfortable seats, Projector, Public address system Other Meeting spaces available at Hilltop Hotel Semuto include; CORNERVIEW TERRACE, located on the main building balcony. Suitable for small meetings and gatherings.
Standard Conference Package;
Free use of the conference room
Free Wi-Fi Internet
Writing pads and pens
Mineral water (2 bottles of 500 ml per delegate) one in the morning, one in the afternoon
Mid-morning tea, coffee with snacks
Lunch menu with one soft drink
Afternoon tea/coffee break with snacks
Free ample parking
From UGX 80,000 / USD 25 per delegate
Contact our events co-ordinator and request for meetings and events package at Hilltop Hotel Semuto. E-mail us; hilltophotelsemuto@gmail.com info@hilltophotelsemuto.com | Phone: +256 (0) 754 540 925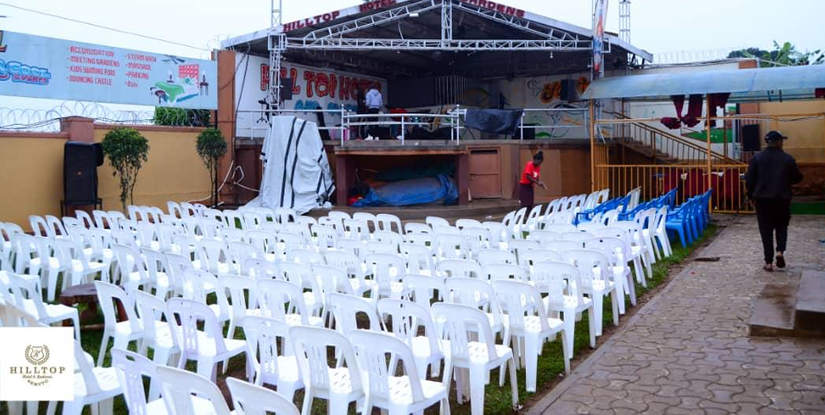 CONFERENCE MENU
Plan Your Event in Semuto. Please note all fields marked with an asterisk (*) are required to be filled in before submitting the form.