Hilltop Hotel Semuto - Wellness
SAUNA AND STEAMBATH:  Hours of Operation:  Daily 1 PM – 12 AM
Have sauna at Hilltop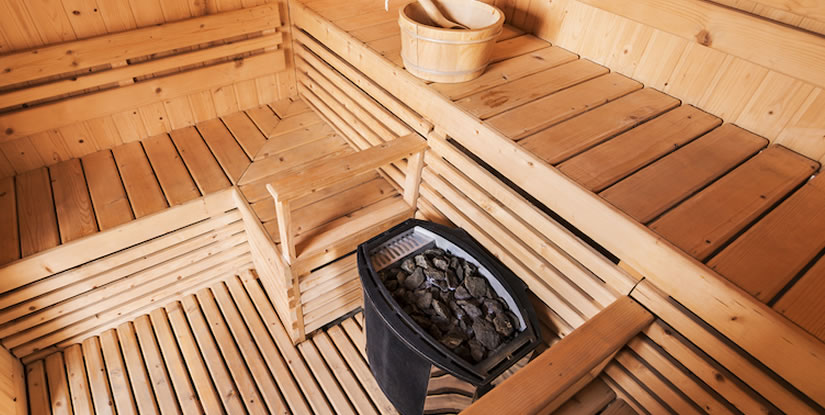 Hotel Semuto
After an active day in Semuto, enjoy the health heat at our sauna to replenish your energy reserves. Our sauna rooms will gently relax you. At temperatures of 90°C you will experience holistic recreation for body, mind and soul. A positive side effect of a sauna is how it strengthens the immune system, stimulates the circulation and the cardiovascular system. The lungs' capacity will be improved and the blood vessels expand. The high level of fluid depletion boosts the detox effect.
It is advised to make sure to not stay in the sauna for more than 15 minutes at a time and to plan just as long recreational phases afterwards. We recommend our guests to do 3-4 sauna rounds with recreational breaks and to drink a lot of water.
A steam bath will also help you unwind after a long day.
Massage services are available at Hilltop Hotel and Gardens Semuto for resident guests and walk-in guests at an extra charge.  Hours of Operation:  Daily 9 AM – 12 AM
Please e-mail us on hilltophotelsemuto@gmail.com for details of our treatment, or to make a booking.